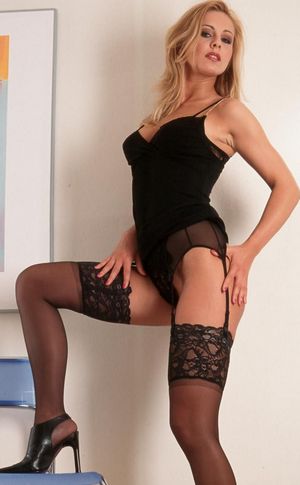 Spanking phone sex isn't just fantasy and role play.
Are you a man who comes home from work at the end of the day and inevitably ends up in front of the computer watching your dirty little fantasies played out on porn sites? Are you so overwhelmed by your porn habit that you stay up later than you should and have trouble getting up for work the next morning? Are you so aroused by all that naughty action that you go around with a near-constant hard-on and can't focus on your work? If so, then you need my brand of femdom spanking discipline.
When you make your spanking phone sex call, the first thing you will do is stand before me naked and confess how much and what kinds of porn you watch. I will listen carefully and determine the amount of punishment you need to get back in line. Then, I will send you to find the right implement for your spanking—perhaps a nice hard hairbrush, or a thick wooden spoon, or maybe you have a nice thick leather strap for me to use. In some cases, I may need to use more than one implement, one after the other, to cure you of your dirty little habit.
Next, it will be time for you to bend over for some real discipline. As you undo your belt and lower your pants and underwear, slowly baring your ass, I know you'll be trembling with a combination of trepidation and excitement. You'll feel the movement of the air on your skin as the hairbrush strikes you hard, taking your breath away. As it strikes you again and again, you'll begin to feel the heat and sting that come with a real discipline spanking. I'll remind you of what a bad boy you've been and that I expect you to bring your porn watching down to acceptable levels. You won't know the extent of your punishment, so all you'll be able to do is endure each searing slap of my brush and hope it will be over soon.
When I've determined that you have had enough discipline, you will thank me for spanking you, kiss the paddle or strap and promise to amend your behavior. The next time you call me, I expect to hear there has been improvement— because if no, you can be sure I'll spank you longer and harder until there is!
Spanking Phone Sex with Mistress Desiree
1 – 888 – 497 – 9461
$1.69 per minute
$5 Free To New Callers
You must be 18+
Visa or Mastercard