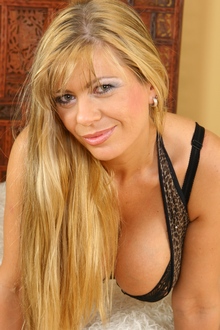 Are you craving a mature spanking experience where you can finally get the domestic discipline spanking you need and fantasize about?  A traditional bare bottom spanking, delivered by a woman old enough to be your mother or grandmother who is a genuinely intimidating authority figure?  Does just thinking about being spanked by granny  — a real otk spanking —-  get your cock so hard and full that you can barely get your pants zipped up?  Maybe you daydream about receiving a hairbrush spanking, or paddling or strapping, or even an old fashioned switching where you have to go outside and cut the switch yourself.
I'm Belle, a real spanking granny and I can give you the mature spanking phone sex experience every naughty boy needs.  I know what a bad boy you've been and I know the kind of dirty fantasies you've been having about granny!  So whether  it's discipline for real misbehavior or just disciplinary role play, I'll give you a spanking that will leave your bottom hot and stinging and your cock so hard, that you'll probably explode before you're even off my lap.
Will I choose the hairbrush, or something else perhaps, for your first trip over my lap for a good old fashioned spanking?  We'll just have to see.  Give me a call….I know your bottom deserves to feel my heat, and you'd better not keep granny waiting!
Mature Spanking Phone Sex
1 – 888 – 497 – 9461
$1.69 per minute
$5 Free To New Callers
You must be 18+
Visa or Mastercard