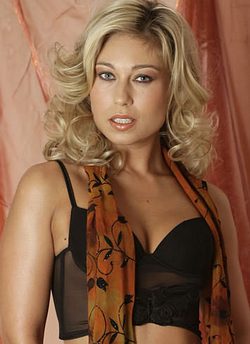 There's nothing as effective as an OTK spanking for curbing compulsive masturbation. And if you're a chronic masturbator, that title above probably caught your eye because you know it's true.
You've probably even fantasized about standing with your pants down in front of a strict female disciplinarian, as she makes you confess your lack of self-control. You've imagined how you'd flush with shame when she orders you to go and get the hairbrush, hobbled by your pants around your ankles, then bring it back and hand it to her and ask for the long, hard OTK spanking you need. Masturbation will be the last thing on your mind when she pulls you down over her lap and you feel the sting of the hairbrush as it comes down on your bare bottom. But no matter how much you kick and squirm and how frantically you promise to behave yourself in the future, your spanking won't stop until your backside is red and hot and she's sure you've learned your lesson.
But even that is only a temporary reprieve. Because just one spanking isn't enough to cure a chronic masturbator. There will be numerous embarrassing trips over the lap of your female disciplinarian as she deals with your naughty compulsion.
If you're a bad boy who can't control his hands, a call to my spanking phone line for an OTK spanking is the first in curbing your compulsive masturbation habit. Call me now with a hairbrush or paddle in hand and take the bare bottom spanking you deserve.
Spanking Phone Sex
1 – 888 – 497 – 9461
$1.69 per minute
$5 Free To New Callers
You must be 18+
Visa or Mastercard